Painting, Process, and Punctilious: In Conversation with Hugo Mulder DHM
If you've ever walked the streets of Amsterdam, you've passed a piece by Hugo Mulder DHM. The prolific artist, painter, and graphic designer has been marking his hometown with colourful, painstaking line work (in the form of stickers, paste-ups and epic murals) since 2001—and building up a cult following in the process. Among that following: a prestigious list of clients and collaborators including Nike, Adidas, and Coca-Cola.  
With more than 80 solo and group shows under his belt, plus his own limited-edition art book, Mulder's profile only continues to rise. Next up: Punctilious, a self-curated exhibition of his recent work alongside fellow street-art legends DOES and The London Police. So, how did he go from 80s graffiti punk to in-demand creative? We recently sat down with him to find out.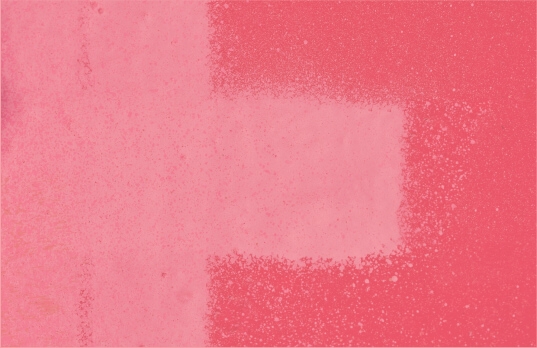 When did you first become interested in art and design?  
I grew up seeing a lot of art. I have a big art collector in my family and my parents had books on artists like Picasso and Karel Appel that I was always reading as a kid. Eventually I was trying my own Picasso and Appel paintings and in '84 I started doing graffiti with my friends. That got me hooked on working with colours and shapes. This naturally evolved into graphic design and then street art and fine art.  
As you mentioned, your work intersects different aspects of the art world, from graffiti to graphic design, street art and curating as well. Why? 
The good thing about working in different styles is that I'm never bored. Sometimes I'll spend a long time on one style and get the itch to move to another and that's the fun of it.  It doesn't matter if it's a logo or if it's a mural or a canvas. I just like to do it all.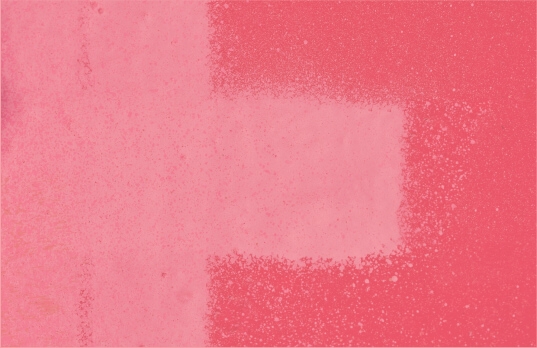 How do you approach a blank canvas? 
For me, it always starts with a story. Usually, I already have the characters that I want to paint in mind. I work with photographs and other elements digitally first before I decide if a character is good enough. Then I'll start on the canvas with the abstract background. That's one of the most fun parts because you can really schlep the paint on there or use spray cans and markers. You can just go wild on the canvas. And that goes back to my graffiti background.  
So, you're using these analogue techniques to make something that's highly stylized and digital-looking. How did that come about? 
As a graphic designer, I really like what you can do with a computer. You can make perfect lines, perfect shapes, and that's pretty easy to do digitally—but it's something that I rarely see on canvas. 
I don't know how it came about, but I started trying to paint canvases as tight and as perfectly as a computer. I'll use a computer to design it, then hand paint that design on the canvas with the aim to be even better than the machine. It takes about six weeks to complete a single canvas. People look at it from far away and wonder if it's printed but, when they come closer, they see it's all painted.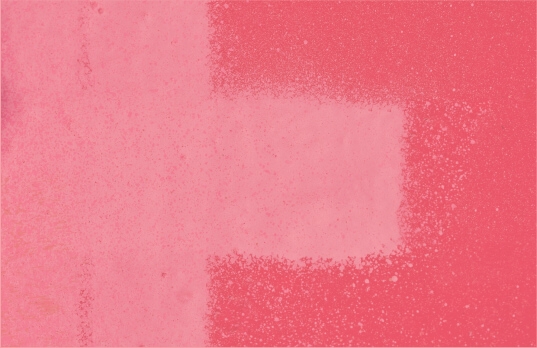 That sounds like it takes a lot of discipline. Is it a meditative process for you? 
It could be. The nice thing about creating is it doesn't matter what you're creating, it's about the time you put into it. For me, if I have something in my mind, I want to see that appear. So, I don't want to stop working if I don't see what I want to see. That probably is a meditation thing because once I start, I'm really in it.  
What do you think is more important artist intent or viewer interpretation? 
If people really think about what they're looking at and they sort of come up with their own ideas, I like that. That's perfect. It's not that I'm trying to persuade people or something. You like it, or you don't like it, and you can feel something and that's what it's about. If I wanted to make a statement, I would use text. There are a lot of stories behind my paintings, but I like people to sort of find it out for themselves.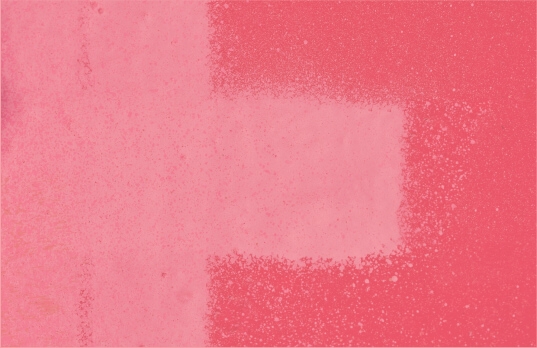 What do you think it is about Amsterdam and The Netherlands that fosters so much creativity?  
Amsterdam is known all over the world for progressive thinking. And that's attractive to artists who come over here and feel that vibe everywhere. I think it goes back to the golden age—the famous painters like Rembrandt, Van Gogh—the freedom to do what you want to do here just works well for creative people. 
How does that tie into your new show, Punctilious? 
I wanted to bring together artists that approach their work in the same way as I do, but with very different results. So, with this show you'll see a cohesive story through the techniques and attention to details rather than style and subject. And I think that offers something fresh and interesting to come and see.  
Catch Hugo's work at art'otel Amsterdam's latest exhibition, Punctilious, until 21st July. 
Best Online Rates Guarantee
Found a lower rate? We'll match it and give you an additional 25% discount on your stay.
Here's how it works
Your reservation must be made on Radissonhotels.com and claim must be validated by our Customer Care team.
The Best Rates Guarantee does not apply to the following rate types:
Qualified discount rates available to members of special programs or associations (i.e. AAA, senior, government, loyalty, employee discounts);
Special "exclusive offers" or "online coupons" or email solicitations not intended for the general public;
Rates not publicly available, such as negotiated Group or Corporate rates; including group extend-the-stay rates;
Package rates that include the room and other components such as parking, travel, car rental, entertainment, or meals excluding breakfast;
Rates found on opaque, bidding, or auction sites where the hotel brand, the specific hotel, the hotel location or price is not known until booking is finalized. Examples of these types of sites include but are not limited to Priceline and Hotwire;
Any other unpublished or private rates or sites requiring login.
Comparison Rates
Comparison Rates: The Comparison Rate must be found on a website available to be booked by the general public other than Radissonhotels.com within 24 hours of booking your hotel room on Radissonhotels.com and at least 48 hours prior to midnight hotel local time of your arrival date.
The Comparison Rate must be for the same hotel, same reservation date(s), same room type (i.e. room size and amenities), same number of guests, same currency as the Radissonhotels.com confirmation email, and the same advance payment and refund policies and restrictions must apply.
The Comparison Rate must still be available at the time Customer Care validates the claim.
The rates will be compared net of any taxes, gratuities, or any other fees associated with the room rate; however, if the Radissonhotels.com rate has taxes included, we will verify that the total cost of your Comparison Rate is lower so that prices are compared on a relative basis. Rate disparities solely attributable to rounding, fluctuations and/or difference in currency exchange rates are excluded from the Best Rates Guarantee. Claims will be denied when the difference between the Comparison Rate and the rate on Radissonhotels.com is less than 1USD, 1EUR or 1GBP or equivalent in the local currency of the hotel.
When a claim covers a stay for multiple, consecutive nights, the rates will be reviewed based on the average over the entire stay (the total consecutive nights stayed by the same guest or guests in the same hotel, regardless of the number of check-ins or check-outs or separate reservations). Comparison Rates applicable to only a portion of the reservation will not be honored.
If your reservation meets these criteria, let us know by submitting the claim form.
Customer Care will verify the rate meets all of these Best Rates Guarantee terms and conditions and contact you via email. Once confirmed, we will match the lower rate and discount that rate by an additional 25%. For prepaid bookings, the difference will be refunded on the applicable credit card by the hotel. You may only submit one claim for each stay.
If a new reservation confirmation number is provided for the new rate, it must be presented at the hotel at the time of check-in.
The Best Rates Guarantee is void where prohibited by law.
We reserve the right to change or discontinue the Best Rates Guarantee at any time without prior notice. We retain the sole right to determine the validity of any claim, whether a rate qualifies as a Comparison Rate, and whether a claim has satisfied the terms and conditions stated herein. Any dispute arising out of or related to the Best Rates Guarantee shall be handled individually and without any class action and is subject to the terms of the site usage agreement found on Radissonhotels.com. If the Comparison Rate is reserved through any Website other than Radissonhotels.com, we are not responsible for any fees or other costs incurred due to cancellation of a reservation.
Submit a claim
With our Best Rates Guarantee you can book on Radissonhotels.com and be confident you are receiving the best hotel room rate available on the web – guaranteed. If you find a lower rate within 24 hours of booking and at least 48 hours prior to your arrival date, submit a claim and we will honor the lower rate and discount that rate by an additional 25%. Book today!
Who do I contact if I see a lower rate on another website?
Within 24 hours of making your reservation on Radissonhotels.com, visit the Contact us section of Radissonhotels.com and select "Online" contact method and "BORG claim" for topic.
A completed claim form must be submitted within 24 hours of the booking and at least 48 hours prior to midnight local time of the hotel arrival date to be eligible.